Investing in Alexander Technique is an investment in your health.
Jana is teaching online lessons, as well as in-person lessons, with proof of vaccination or negative Covid test. Jana is available for in-person and online workshops and group lessons. Please use the contact page https://movewelllivewell.abmp.com/contact-information to set up a lesson or join the mailing list
Now teaching in Port Angeles, WA, April - December. On the road January - March, see below for schedule - more dates to come!! Online lessons continue!!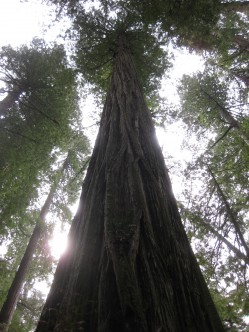 Private Lessons
50 minute lesson (in person): $80
Online: $70
(student discount available)
Group Lessons
Gift certificates available
Workshops
Can be arranged for: businesses, musicians, actors, dancers, singers, athletes, body workers, seniors, and anyone who wants to improve comfort in their work and daily life
Classes – 3 - 6 students Basics of the Alexander Technique. This class includes general instruction as well as hands-on guidance.
Master classes: A general introduction to the Alexander Technique. Can be split between group movement work and hands-on demonstration with selected students, while the group observes
Faculty Q & A – questions and practical solutions (This can be a session for faculty to get practical solutions to specific issues they encounter with their students and/or simply get a little Alexander "nurture" for themselves or both)
Workshops: 7+ students - Topic addressed to the needs of the students. In a school or university setting - topic chosen in consultation with faculty - and, if possible, students.
Jana has taught workshops and groups at colleges, universities and professional performance organizations throughout the U.S., including Vanderbilt University, Florida Atlantic University, Dreyfoos School of the Arts, the BoarsHead Theatre, Actor's Rep, Lawrence University, New World School of the Arts, Lovewell Institute, Florida Professional Theatres Association, Theatre League of South Florida, and Young Arts.
UPCOMING WORKSHOPS
"At Ease: Onstage, On Camera, On Mike" Crash Acting Studios, Los Angeles, January 8, 2023
"Freedom to Move: 3-D Body/3-D Space" Oakwood School, Los Angeles, January 10, 2023
"Alexander Technique and Performance for Singers and Actors" - Arizona State University, January 16 - 19, 2023
"Standing in the Light:Honest, Authentic Movement and a Dynamic Onstage Presence" Actor's Rep, West Palm Beach February 18, 2023
"At Ease: Grounded, Centered, Wholly Connected Body and Mind," Actor's Rep, West Palm Beach, February 20, 2023
Recent Workshops:
Alexander Technique International Congress, Berlin, August 2022, "Standing in the Light: Teaching Presence to Speakers and Performers."
Vanderbilt University, acting classes, "Embrace the Space: Your 3-D Body in the 3-D Space," October, 2022